Art and Craft Techniques: Spotlight on lino printing
My history with lino printing goes back to the early 1990s, when I bought a 'Make your own rubber stamp' kit at Make Your Mark in York. Back then I used to make small lino cuts to decorate my envelopes with (I was a huge letter writer and mail artist back then), but I soon developed my practice in to creating larger and more complicated pieces.
Lino carving and printing is a very mindful craft.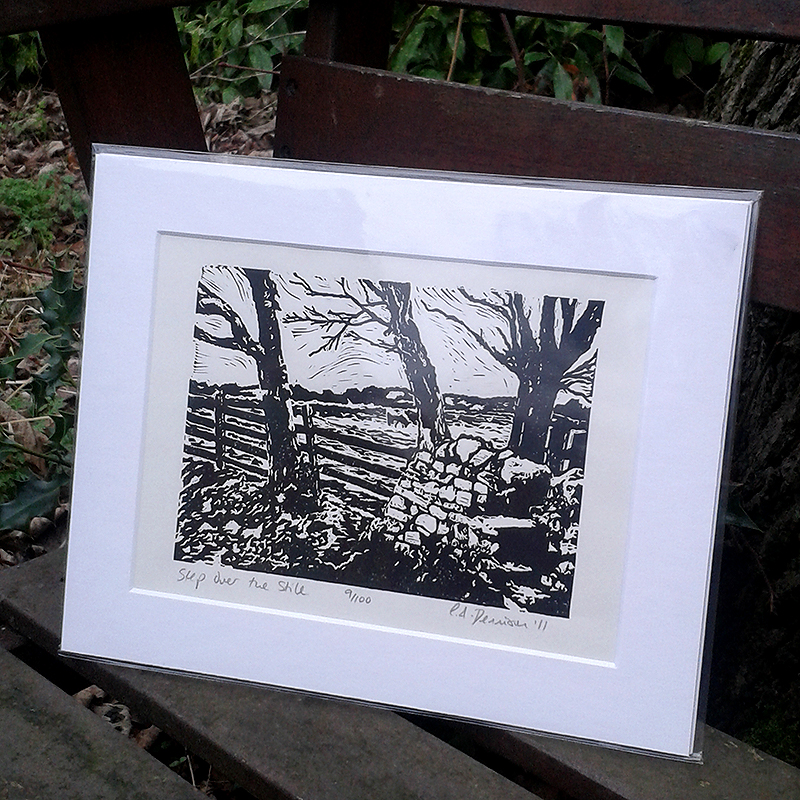 There are two major 'reverses' in lino printing:
the lino is carved out as a mirror image would look, so that when the image is printed it prints the right way around
the areas that are cut away are the areas that you don't want to print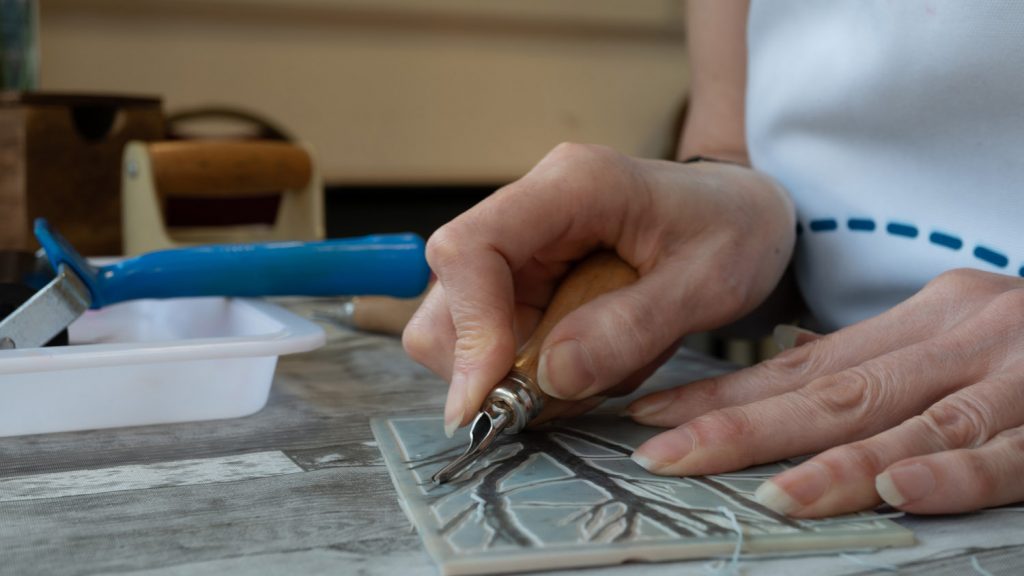 Concentrating on these, and also concentrating on the way you carve away the lino (as this can create different looks in the final print depending on the way you carve), really make sure that your mind is focused on the craft, and not anything else.
Once the carving is finished, the fun continues with the printing!
I love to teach a few different ways of printing up a lino block. First the plain black and white image, but then we can experiment with adding backgrounds and gradients.
The creativity tends to flow even more during the printing stage, and I love seeing what people come up with!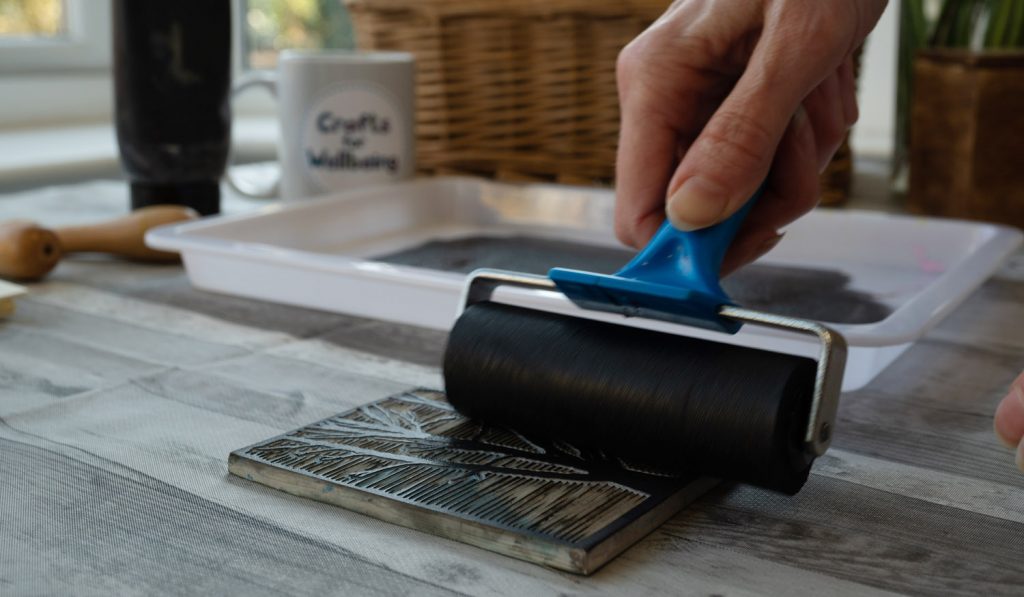 If you would like to give lino printing a try, I have two different workshops available at the moment:
If you haven't tried lino printing before, I would suggest starting with my Introduction to lino printing workshop. (For more advanced printmakers, I'm working on a reduction lino printing workshop, which will be out later in the year.)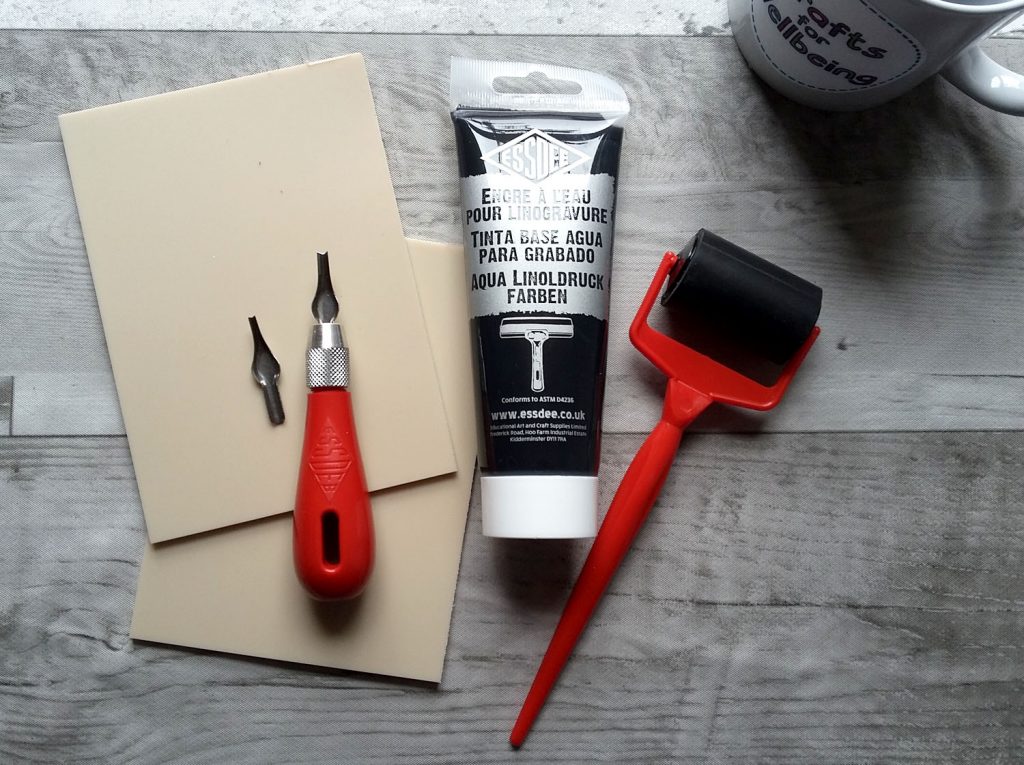 With my Introduction to Lino Printing workshop, each participant will also receive this lino printing kit, comprising of the carving tool, blades, two pieces of lino, a brayer and a 100ml tube of black ink, so that you can continue experimenting with lino printing when you get home.
Why not get a group of friends together and book a workshop? Just give me a call during office hours on 0191 645 9500, or email me through my contact form.
I look forward to welcoming you on a workshop soon!