Student Showcase: Abstract acrylic painted, hand bound books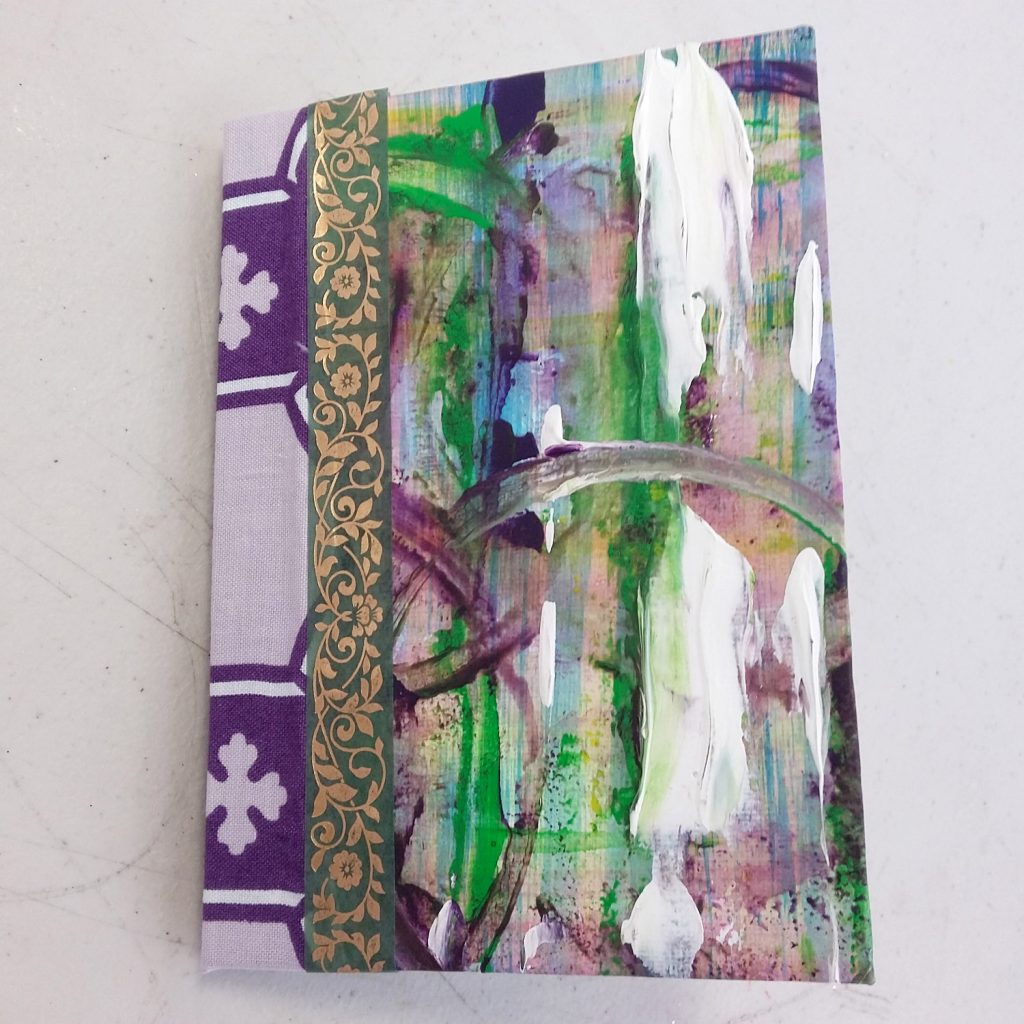 These hand bound books were created over two workshop sessions.
The first session was spent creating abstract acrylic paintings, using a wonderful and slightly addictive technique that plays to the properties of acrylic paint, and involved creating many layers. In the bottom row, middle photo, you'll see some of the papers I have created with this technique.
In the second session we used those acrylic painted papers to hand bind a journal. Each journal is A6 in size, and contains both good quality cartridge paper and watercolour paper, so the journal can be used for both writing and sketching. The journals are all hand bound using a chain stitch binding, which you can see in the bottom right hand photo.
They were two really fun sessions, the first one eliciting plenty of 'oohs' and 'aahs' as the results of the different layers of acrylic paint revealed themselves!
I shall be putting on this workshop again, so if you are interested, please sign up to my newsletter, and I will keep you informed of the next workshop date.