Student Showcase: Junk Journal workshop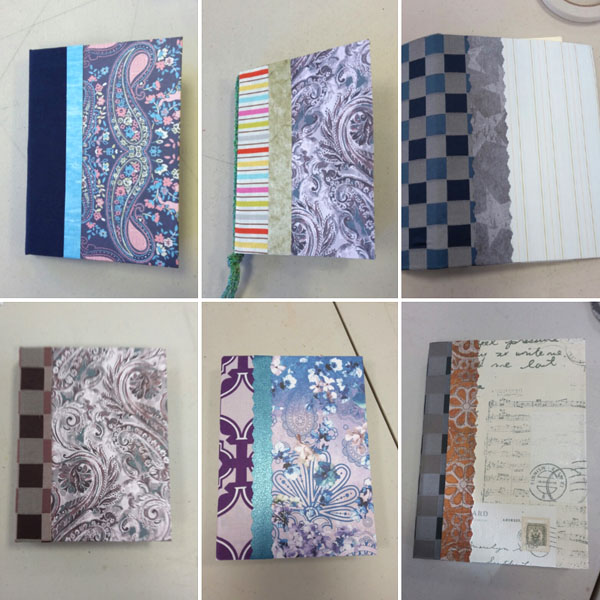 A look at all the wonderful 'junk journals' my class participants made in my workshop this week. No need for expensive art materials, these journals were all made from 'junk' found around the house – paper, cardboard, old magazines and wrapping paper, odds and ends of string and scraps of fabric.
Journalling is a wonderful way to bring about a sense of wellbeing. Journalling can be whatever you want it to be: writing about your hopes and goals for the future, reflecting on the past, and especially useful for getting persistent thoughts out of your head and in to a more 'manageable' form on paper (at least that works for me!).
In the workshop we began by gathering our pages together, creating the covers, and binding everything together to make the book. Then we concentrated on the inside, adding embellishments, gesso, decoration… whatever took our fancy!
If you'd like to make your own 'junk journal' you can book to take a class with me. I can teach at your workplace, as a great way to provide a team bonding exercise for your staff, or at your art and craft group, or for group of friends. If you're not in the local area, sign up to my mailing list to find out when I release an online version of the class 😊