Studio blog: Metal embossed hanger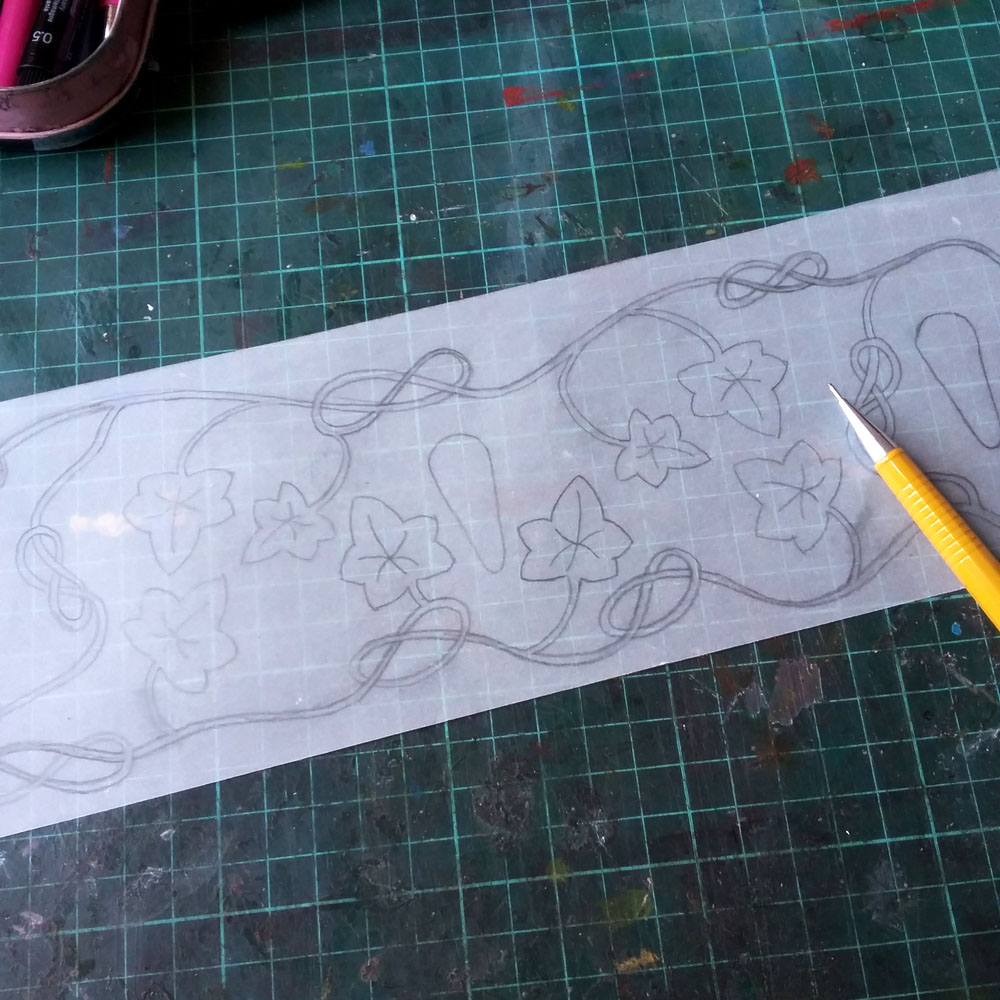 I'm always happy when I can combine my different artistic loves, so this metal embossed hanger commission with a Celtic knotwork design was a perfect project!
The photos above take you through the process of making the hanger. I drafted out my design on to tracing paper first. The tracing paper helped me to get the placement of the hooks correct before I started drawing, and I had to keep in mind to keep a bit of space between those hooks and the details. Once the design was finalised I used the tracing paper to help me transfer the design on to the metal. Then came the painstaking process of gradually embossing the metal until the design was at the correct height. The metal then needed to be aged, using a paint technique, varnished and the hooks attached and some felt put on the back to stop it rubbing against the wall when it's hung in place.
The piece has now been received and I'm pleased to say the recipient is over the moon with it!
If you would like to learn the art of metal embossing, I have several different metal embossing workshops coming up over the next few months, all of which are suitable for beginners. You can find out more about them here.
If you would like to commission a metal embossed piece, please just get in touch for a chat.